Should you buy from VitalSleep? Is it worth your money or a scam? If you're considering purchasing the VitalSleep snoring mouthpiece, you're probably wondering if it lives up to its claims. In this VitalSleep review, we'll delve into the features, benefits, and customer feedback to help you make an informed decision.
VitalSleep: A Solution for Snoring
VitalSleep is a snoring mouthpiece designed to help individuals overcome snoring issues. Created with the assistance of a medical doctor, VitalSleep was developed by a long-time snorer who experienced chronic exhaustion and fatigue. The company aims to provide affordable, comfortable, and safe snoring solutions.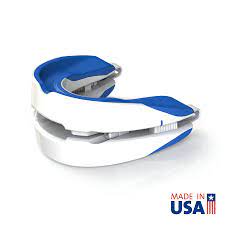 Addressing the Underlying Cause
Unlike many snoring devices, VitalSleep focuses on addressing the underlying cause of snoring by providing adjustable jaw advancement to open the airway. The mouthpiece is adjustable and molds to your teeth for a personalized and secure fit, ensuring both comfort and effectiveness. It stands out with its patented Accu-Adjust System and custom molded teeth impressions.
Options and Guarantees
VitalSleep offers two size options: the standard men's size and a new women's size that is 10% smaller to fit women's mouths better. The product comes with a 60-night money-back guarantee and a one-year warranty, ensuring that customers have the opportunity to test it out and feel confident in their purchase.
Quality Manufacturing and User Experience
Manufactured in the United States, VitalSleep adheres to strict manufacturing guidelines, offering reassurance in terms of quality. The device widens the airway, allowing for quieter breathing and reduced snoring. Its design enables users to sleep in any position and breathe through the mouth or nose, ensuring a restful night's sleep.
Real Customer Reviews
Real customers have shared their experiences with VitalSleep. One customer, Ameera, stated that the product significantly reduced her snoring, improving her relationship with her partner. Isabella, another customer, mentioned that VitalSleep worked from the very first night and provided a great night's sleep.
Positive feedback also came from Becky, who highlighted the product's effectiveness and the company's commitment to honoring warranties. Candice MacPhie Bleakley recommended VitalSleep for heavy snorers, praising its impact on her and her husband's sleep quality.
Contacting Customer Service
VitalSleep's customer service can be easily contacted via phone at 1-866-753-3780 or through email at [email protected]. Their responsive and helpful customer support adds to the positive experience.
Conclusion
Having considered the features, benefits, and customer feedback, it is evident that VitalSleep offers an affordable and effective solution for snoring relief. The product's adjustable jaw advancement, personalized fit, and commitment to customer satisfaction make it a worthwhile investment.
With its current promotional pricing, it's worth taking advantage of this opportunity to improve your sleep quality and that of your bed partner. Don't hesitate to give VitalSleep a try and experience the positive impact it can have on your life.