Is PetSwag™ a trustworthy brand? Should you buy the personalised no-pull dog harness?
If you're reading this review, chances are you might have watched the advertisement of PetSwag™ on social media sites and wondering if it's worth your try.
After all, it might sound too good to be true that it can train your dog to walk beside you because of the design of the harness with 100% satisfied guarantee.
That's why I have tried my very best to browse through tons of customer reviews on PetSwag™, lest you might waste your hard-earned money.
You can rest assured that what I tell you is genuine because I'm not affiliated with PetSwag™. 
Below is what I'll cover in the review of PetSwag™.
What is PetSwag™?
PetSwag™ is a personalised dog harness with your dog's name and phone number.
This harness comes in an array of colours and sizes, as well as adjustable straps for a custom fit. The heavy padding makes this harness comfortable without irritating your dog's skin.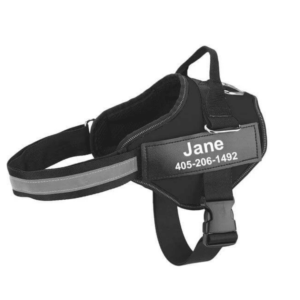 It is designed to ensure pulling pressure is evenly distributed to the body, preventing choking or more serious injuries.
But most users ensure that PetSwag™ just sells rebranded Chinese knock-offs that have been around for a while under different brand names.
In fact, if you go to Amazon, you'll find identical-looking dog harnesses under many different names, which is common for mass-produced items like earbuds, cables, etc from China.  
One of the customers said her dog harness was broken after a month but the company refused to do anything about it.
PetSwag™ Specifications
Adjustable Straps: The neck and chest straps are adjustable

Sturdy Release Buckle : The side release buckle is durable and anti-breaking, convenient to unravel.

Reflective Straps ensure your dog's safety at night

Stainless Steel D-Ring

Made of Fabric Material that is said to be resistant to tearing and the straps have no elasticity so it might not deform.
Features & Benefits of PetSwag™ Dog Harness
A uniform distribution of pulling pressure throughout the body prevents pulling and choking. A dog vest harness with an adjustable chest strap and snap-on buckle allows the dog to move its body parts freely and can be adjusted to fit your dog's growth without having to change it constantly.

The rugged nylon handle gives you a more intimate relationship with your dog by enhancing your distance from it. It is also the perfect companion for service dogs because it makes controlling them a breeze.

Reflective straps ensure your dog is highly visible at night and keeps them safe. The dog leash can be connected to the D-ring, and it is safer on crowded streets. With a harness this high-end, you can walk, run, hike, trail, hunt, and almost anything outdoors.
Things to know before you buy a dog harness
Some dogs need more than a plain old collar. Whether your dog pulls on the leash, has mobility constraints, or is easily distracted, a harness may be your new best friend. 
Harnesses come in a variety of styles and uses. Before buying a dog harness, consider the following:
Safety and durability.

Can you adjust the fit? Will it hold up to extensive use?

Comfort.

Is it designed to keep your dog feeling comfy while in use? Does it avoid putting pressure on their throat and neck? Is it adjustable for a solid fit?

Cost. Is it affordable?

A good harness is an investment, so don't go for the bargain. But you should be able to find a good option at a reasonable price.

Style.

Your dog may not care what they look like, and utility should be your primary goal in selecting a harness. But that doesn't mean you can't look for something spiffy
Is PetSwag™ a scam?
PetSwag™ is not a scam.
That said, PetSwag™ has a rating of 1.3 stars on Trustpilot which signals some red flags. 
There is not much information about the brand PetSwag™. On the homepage of their website, I couldn't even find out who is the founder of where is the PetSwag™ made.
Some users I talked to said that PetSwag™ is a knock-off made in China.  
According to one of the users, PetSwag™ has a fake address in New York and California. She said it is actually located in China. 
When she opened a dispute with PayPal for the personalised dog harness she has never received, PetSwag™ forced her to drop the claim or no refund will be issued.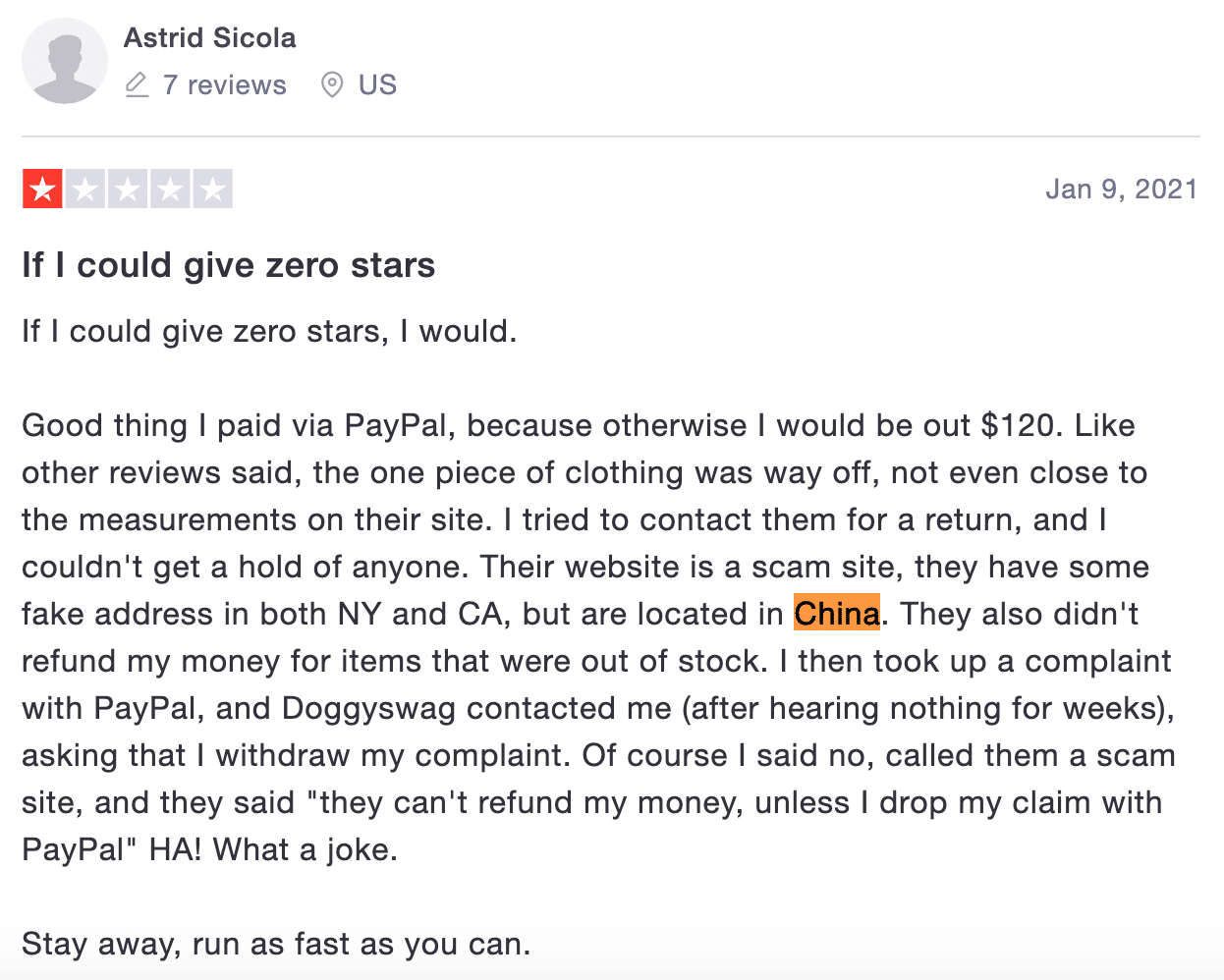 In short, PetSwag™ appears to be a brand that emerged from nowhere. If that's the case, you have to be aware of the refund policy. 
On the page of the refund policy, it says that to be eligible for a refund, your item must be postmarked within 14 days of delivery and in the same condition that you received it.
Does it mean that you can't give it a try to see if it fits your puppy? How about if you want to return it after you found that it is unsuitable for your puppy?
There is a user who tried to return the dog harness but found the process extremely troublesome. She said PetSwag™ has never provided her a return address or any information in the post. 
Customer and User Reviews
As mentioned earlier, PetSwag™ has received tons of negative comments on Trustpilot.
One of the customers said he has tried multiple times to contact PetSwag™ to return the dog harness as the harness pulls off his small dog easily leaving him with a runaway. 
But he hasn't received a return email or contact on how to return this item.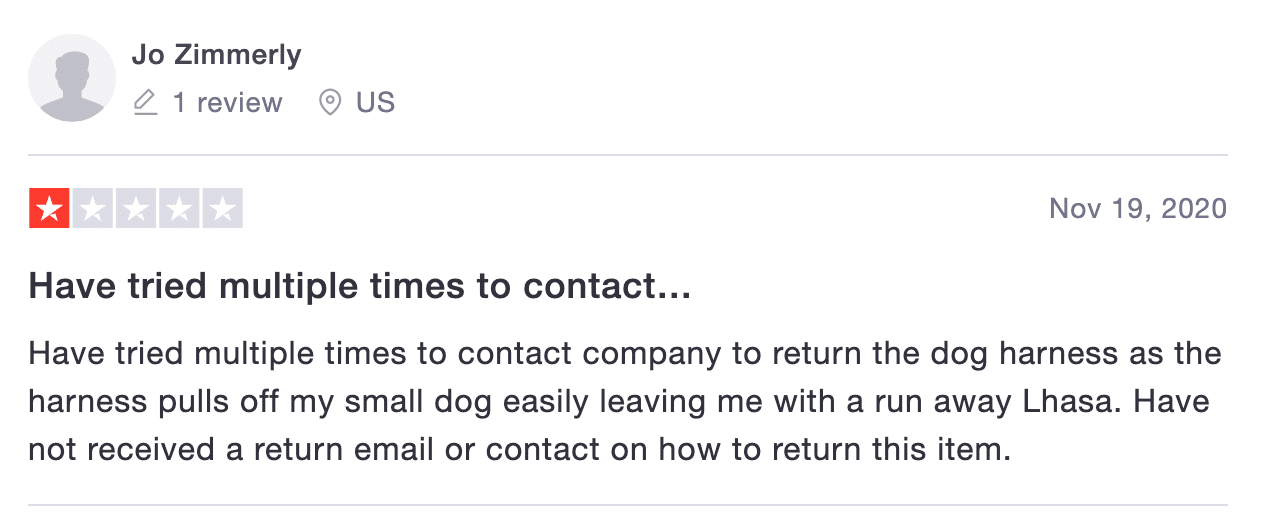 Other customers said PetSwag™ and they have received nothing from PetSwag™ after paying for the overpriced dog harnesses.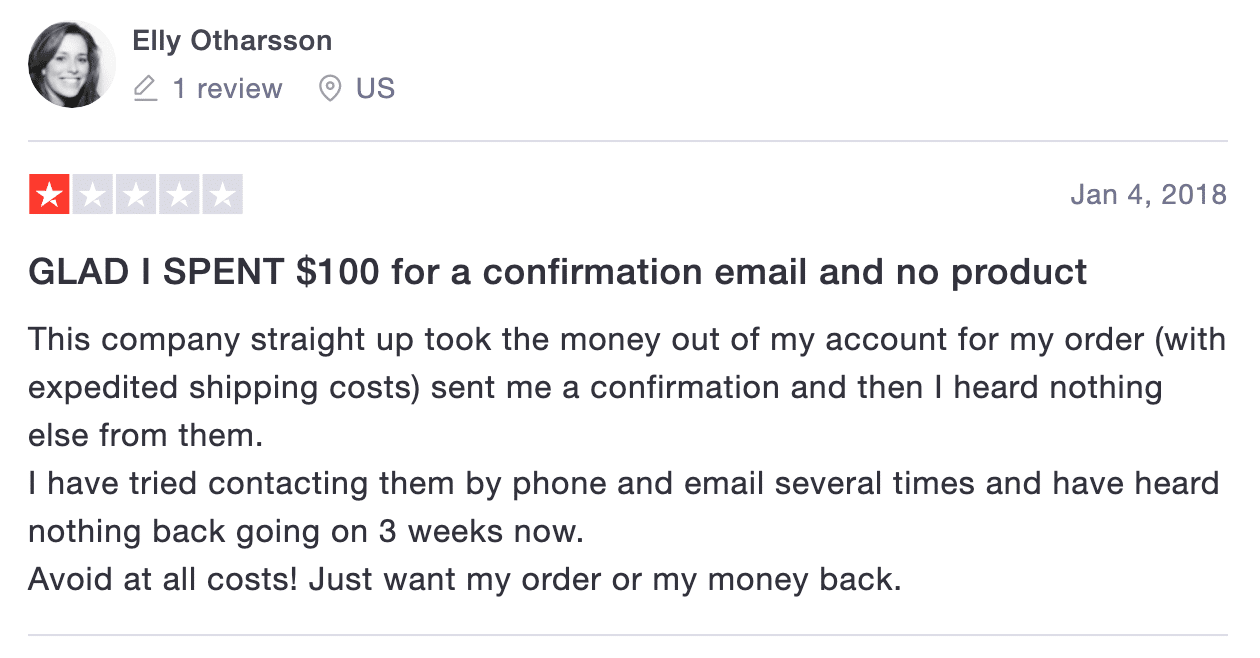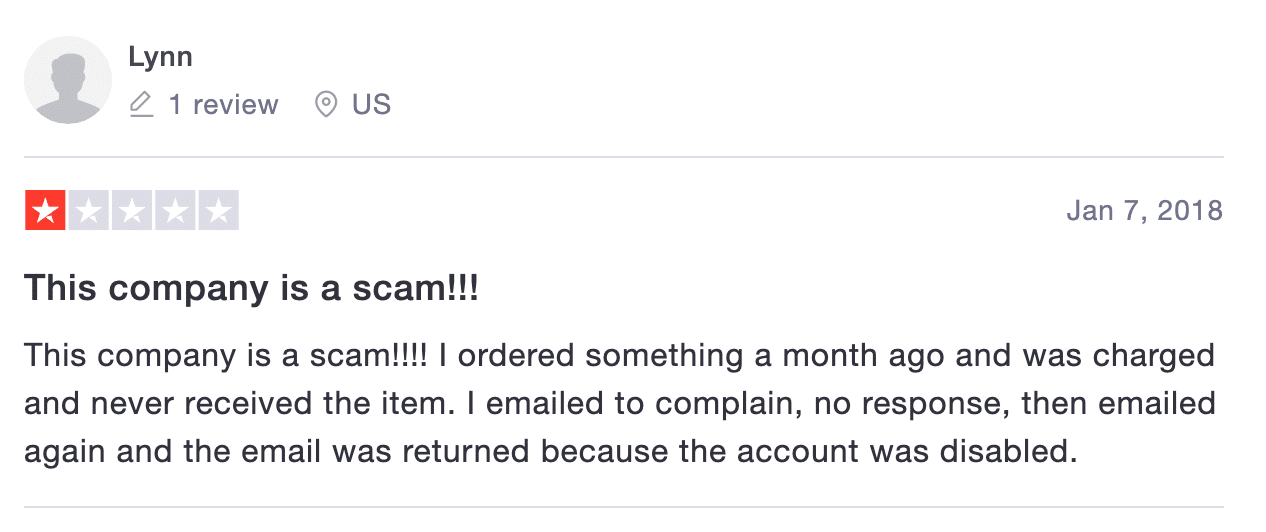 Most of them concluded that PetSwag™ is a scam and they strongly advised against buying anything from PetSwag™. 
But I won't absolutely side with their comments. You might give PetSwag™ a try if you still have confidence in the brand.
My Final Verdict
Though I won't recommend the brand PetSwag™, PetSwag™ has some useful features. 
However, the band is considerably new without much information about it. Is it legit? Yes, it most likely is. I can't eliminate the risk involved with it, but it seems safe.
But as mentioned earlier, most customers can't actually reach the company via the contact information provided by PetSwag™.
I also tried dialing the number last Wednesday but no one picked up the call. Perhaps they were on holiday. 
Kindly comment below if you have some more information about this website and also share your experiences.