In the midst of the ongoing pandemic, finding reliable personal protective equipment (PPE) has become more important than ever. With countless options available, it can be challenging to determine which brands and suppliers are trustworthy. If you've come across WellBefore in your search for high-quality PPE, you're probably wondering if it lives up to its claims. Well, you've come to the right place.
In this WellBefore review, I'll provide you with an honest and comprehensive overview of this brand to help you make an informed decision.
Founded with a Vision
WellBefore was established due to a pressing need for PPE transparency and affordability. Originally known as HonestPPE Supply, it started as an offline concept in February 2020, primarily serving B2B customers.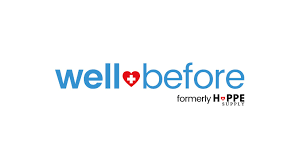 However, it quickly evolved into an e-commerce platform accessible to the general public. Since May 2020, WellBefore has successfully sold and shipped hundreds of thousands of products to various individuals and organizations, including first responders, non-profits, police forces, essential workers, and dentists.
The Promise of Honesty and Transparency
One of the most commendable aspects of WellBefore is their commitment to honesty and transparency. They make a sincere pledge to customers, assuring them that they will always provide accurate information about their products. Whether it's about manufacturing origins, certifications, or suitability, WellBefore strives to be open and forthcoming. In a market where trust is crucial, this dedication to transparency is truly refreshing.
Real Customer Reviews
To get a better understanding of WellBefore's performance, I scoured forums and groups to find authentic customer reviews. Here are a few testimonials that caught my attention:
Ameera, a satisfied customer, shared, "We are really happy with these. During omicron, we've had a hard time finding comfortable N95-type masks. These are the best we've found. The multi-layers are really sturdy and create a thick mask while still being just as breathable as others."
Isabella had a similar positive experience: "My husband doesn't like the bands of the N95 masks that go behind your head. He asked me to find him some KN95's (they go over your ears and are adjustable)! Finally, after some researching, I found some masks made by WellBefore. They are good quality, and I loved that they are made in the US! The order had a short (unavoidable weather) delay, but they arrived soon after and they were worth the wait! Highly recommend!"
Becky expressed her satisfaction with the quality and service: "The WellBefore masks are all great quality, with a good fit. When they were out of stock, I was notified when they were available again. I also appreciate the ease of adjusting or canceling the subscription. It is easy to reinstate if needed."
Candice MacPhie Bleakley praised WellBefore's commitment and attention to detail: "These masks have been so helpful throughout the pandemic that I even bought some for my family who lives abroad. I might put the subscription service on standby in the coming months, but I was very appreciative of their monthly alerts to confirm the mask shipment, as well as the follow-up until delivery. A truly impeccable job."
Effortless Customer Service
One crucial aspect of any business is the accessibility and responsiveness of its customer service team. WellBefore excels in this area, making it incredibly easy to get in touch with their representatives. Whether you prefer a phone call, text message, or email, WellBefore offers multiple contact options.
You can reach them at +1-214-416-9009 for both calls and texts, or via email at [email protected]. Their address is 11528 Harry Hines Blvd., Suite #A102, Dallas, TX 75229.
My Personal Experience
Impressed by WellBefore's reputation and positive customer reviews, I decided to give them a try myself. I must say that I'm thoroughly satisfied with my purchase. Not only did I receive excellent customer service throughout the process, but the delivery was also prompt and hassle-free. These factors combined have convinced me of the brand's reliability and credibility.
Where to Find the Best WellBefore Deal?
If you're considering purchasing PPE from WellBefore, you're likely interested in finding the best deal available. As of now, WellBefore is actively promoting their products, and there is a significant discount on offer.
However, I can't guarantee how long this offer will last. Therefore, I encourage you to take advantage of the current promotion to ensure you don't miss out on a great deal. Remember, investing in reliable PPE is an essential step in safeguarding yourself and those around you.
Conclusion
In conclusion, based on my research and personal experience, WellBefore is a reputable brand that lives up to its promises. Their commitment to transparency, the positive reviews from real customers, and their exceptional customer service all contribute to their credibility. If you're in need of high-quality and affordable PPE, WellBefore is definitely worth considering. Take the plunge, and you'll be glad you did.