When it comes to the beauty industry, finding high-quality products at an affordable price can be a challenge. Truly Beauty, formerly known as Truly Organic, aims to bridge this gap by offering clean and affordable beauty products.
In this Truly Beauty review, we will explore the brand's background, product range, effectiveness, customer service, and provide a comparison to alternative options. By the end, you'll have a clearer understanding of whether Truly Beauty is worth your money or potentially a scam.
Background of Truly Beauty
Truly Beauty specializes in entertaining and functional hair, body, and skincare products. Founded in 2019 by Maxx Appelman, the company aims to provide clean beauty products at a lower cost.
However, it is essential to note that Truly Beauty, under its previous name Truly Organic, faced controversy in 2019. An FTC investigation revealed that some of their products did not contain organic ingredients as claimed and included non-vegan ingredients. The company settled for over $1 million before rebranding as Truly Beauty.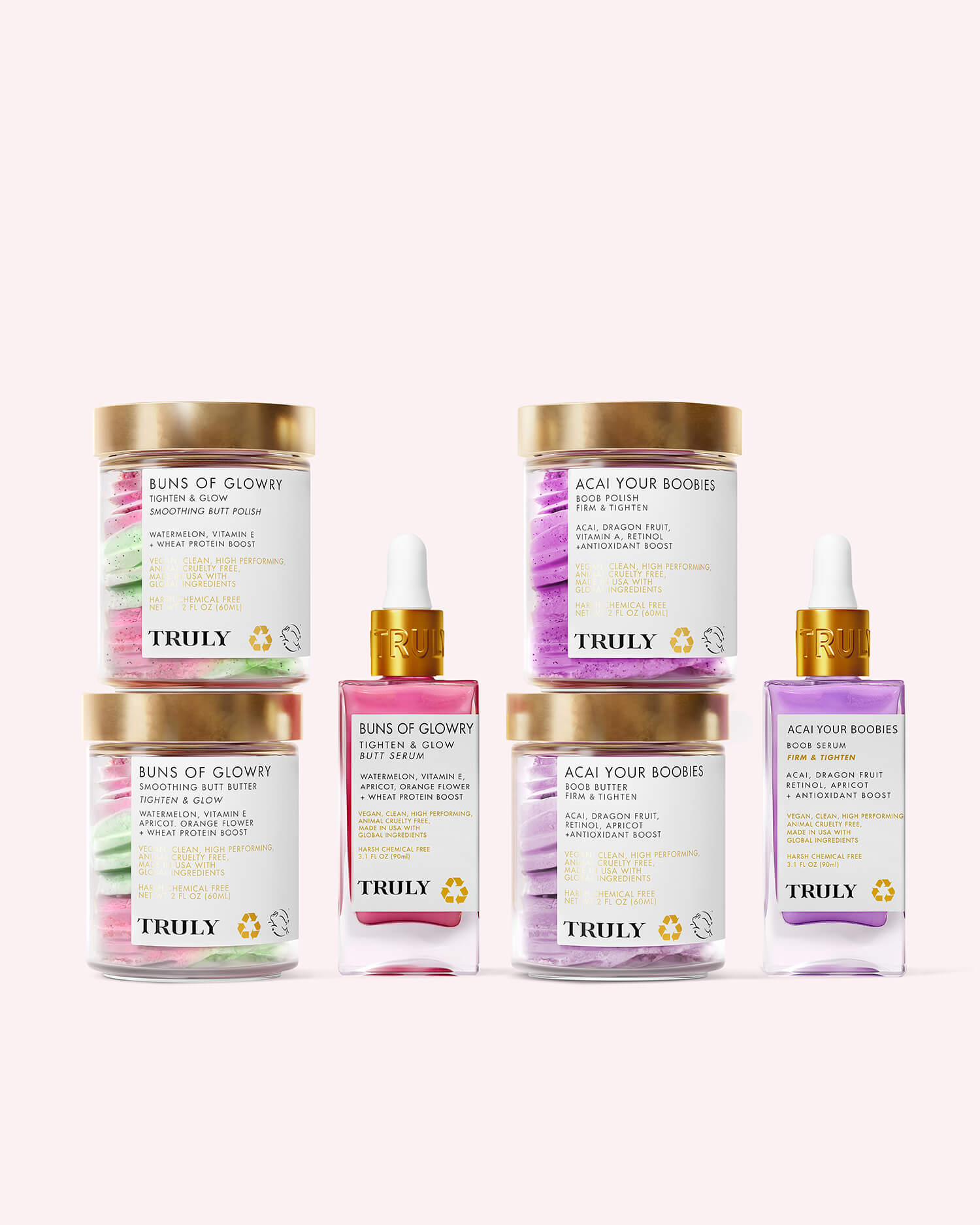 Product Range and Effectiveness
1 Blemish Treatment Acne Patches
Truly Beauty offers the #Heart Your Imperfections Blemish Treatment Acne Patches. These patches are designed to clear dirt and bacteria from your pores, while also draining liquid from pimples and zits.
Made of Hydrocolloid, they aim to reduce the size and redness of blemishes. However, it is important to note that these patches should only be used on pimples that have come to a head. A pack of 36 patches costs $10.
2 Super Star Patches
The Super Star Patches contain retinol and salicylic acid to drain pimples overnight. They also aim to prevent acne-related hyperpigmentation and scarring. These star-shaped patches need to be applied after washing the face but before moisturizing. A pack of 18 Truly Super Star Patches costs $17.
3 Unicorn Fruit Whipped Body Butter
The Unicorn Fruit Whipped Body Butter promises deep nourishment and repair for the skin. Formulated with ingredients like Acai, Rose, Vegetable Collagen, and Matcha, this body butter aims to restore elasticity and provide a plumping effect. It contains Shea Butter and Vitamin E for added hydration. The Unicorn Fruit Whipped Body Butter is priced at $20 for a 1.3 oz container.
4 Golden Leaf Resurface & Brighten Face Mask
The Golden Leaf Resurface & Brighten Hemp Face Mask is highly praised for its ability to brighten dull complexions. The mask uses AHAs, BHAs, and hemp to gently remove impurities from the skin without stripping moisture. It is suitable for sensitive skin and offers both immediate and long-term benefits.
Truly Beauty recommends using this face mask at least once a week for 10 minutes. The Golden Leaf Resurface & Brighten Face Mask is priced at $44 for a 4 oz jar.
5 Mary Jane Glow Serum
The Mary Jane Glow Serum aims to reduce pores, firm the skin, and provide a non-irritating finish. It contains hemp and Glycolic Acid, which promote skin growth and cell regeneration. Hemp oil helps balance oil production, while CBD provides vitamins A, E, and D, along with Omega 3 and 6.
Truly Beauty suggests using 1-2 drops of this serum daily during your skincare routine. The Mary Jane Glow Serum is priced at $30 for a 1.7 oz bottle.
6 Anti-Cellulite Mask
Truly Beauty offers an Anti-Cellulite Mask that claims to reverse the appearance of discoloration and wrinkles. It utilizes Bitter Orange and Retinol to improve the overall appearance of the skin. Bitter Orange acts as a decongestant, while Retinol has anti-aging properties. The Anti-Cellulite Mask costs $28 for a 10 oz tube.
7 Vegan Collagen Face Mask
Collagen is known for its anti-aging properties, but Truly Beauty takes it a step further with its Vegan Collagen Face Mask. This mask contains plant-derived collagen, Vitamin C, and Retinol to provide smoother, tighter, and more supple skin. It helps remove dead cells and leaves the skin radiant. The Vegan Collagen Face Mask is priced at $35 for a 5 oz jar.
8 Glowing Skin Bundle
For those looking for a complete skincare routine, Truly Beauty offers the Glowing Skin Bundle. It includes the Volcanic Rosewater All-Over Hydrating Mist, Mary Jane Glow Serum, and Cream Skin Face Moisturizer. The bundle aims to boost radiance and combat dull skin.
The main ingredient, hemp, helps reduce inflammation and prevent breakouts. Aloe, Hyaluronic Acid, and Glycolic Acid provide additional benefits. The Glowing Skin Bundle costs $71, which is $12 less than purchasing each item separately.
Customer Service and Alternatives
While Truly Beauty has gained popularity through social media and features in publications, it has received mixed reviews regarding customer service. Some customers have reported delays in responses, with wait times exceeding 48 hours. This can be frustrating for individuals seeking assistance or information.
If you are considering alternatives to Truly Beauty, Amazon offers a range of similar products that may provide comparable or even better results.
Conclusion
In conclusion, Truly Beauty offers a range of entertaining and functional hair, body, and skincare products. However, the brand has faced controversies in the past, raising concerns about their transparency. While some customers have found their products effective, others have expressed dissatisfaction, citing high prices and lack of efficacy. Additionally, customer service response times have been an issue for some individuals.
If you decide to explore Truly Beauty, be sure to conduct thorough research and consider the experiences of other customers.
Alternatively, Amazon offers a wide selection of similar products that may be more affordable and reliable. Ultimately, the decision to purchase from Truly Beauty depends on your personal preferences and priorities in skincare.